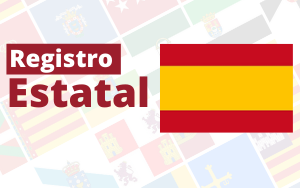 In this section we will provide you with all the information you need to access the Registry of Mediators and Mediating Institutions of the Ministry of Justice. Likewise, you will be able to consult the training you need to meet requirements and that our School makes available to you.
Formation of

academic
Have an official university degree or higher-level training cycle.
Training

specific
Training is required 100 hours in mediation, of which, the 35% They must be practical training. Our mediation expert course It will serve you for this purpose.
Training

keep going
You must certify 20 hours of training every 5 years.
The International Mediation School also has continuous training. You can choose up to 17 specialties. Discover our 17 specialties in mediation.
Application for the

State Register of Mediators
Registration application
To carry out the procedure, you must access:
To complete the application you will need to have a digital certificate.
* For students with university degrees issued by a Ministry that is not Spanish, must present their approved degree or equivalent in Spain to be able to access this Registry.
Required documentation
You will be required, in the first instance, to have a digital certificate to access the procedure. It will also be necessary to have civil liability insurance. Once you have logged in, the form will ask you:
Personal information: such as address, province or mobile phone.
Professional data: Among which you will have to specify the area of work, specialty and professional experience as well as whether or not it is registered in other registries.
Degree data: In this case, you will only need to accept a box that indicates: «Consent for automatic verification of qualifications».
Procedure to follow in registration
The procedure to follow consists of two steps:
Access the application:

'Registration of mediator, natural person (first section of the registry)'

of the Registry of Mediators and Mediation Institutions of the Ministry of Justice, having a digital certificate.
Complete the document with the requested data (you can see what they are in the 'Required Documentation' section). You will click on a button that will indicate continue, a summary will be shown with all the data, and when you click again on continue, You will have sent your request to enter the Registry.