Bullying is any form of psychological, verbal or physical abuse that occurs deliberately and continuously between students, regardless of your age. It is estimated that between 15% and 50% of them children and adolescents may have been victims of bullying at some point. Therefore, if bullying is occurring, it is necessary to carry out prior repair work before mediation, so that both parties, perpetrator and victim, are in an equal situation.
Reactive, or expressive, violence is like an explosion, which arises when a level of tension or difficulty is experienced that exceeds the person's (or group's) ability to cope in any other way. It causes more violence by increasing the tension that caused it in the medium term; and when it is reinforced by allowing certain objectives to be achieved in the short term, it can thus become instrumental violence, especially if it is justified and if there are no alternatives to achieve them in another way. Young children's tantrums due to frustrations, for example, are reactive. The people who use the instrumental violenceTo achieve their objectives, they usually justify it, giving it the appearance of legitimacy. This type of violence tends to perpetuate itself by preventing the development of other more complex procedures to achieve what is intended and by producing a high level of tension, provoking a series of violent reactions that contribute to justifying it. To prevent it in the family it is advisable to: 1) condemn it, assume that the use of violence is never justified, not even as a disciplinary procedure; and 2) develop alternatives (in the whole family and in each individual) to resolve conflicts without resorting to violence (Díaz-Aguado, 2016).
How mediation can empower victims and promote change in school environments.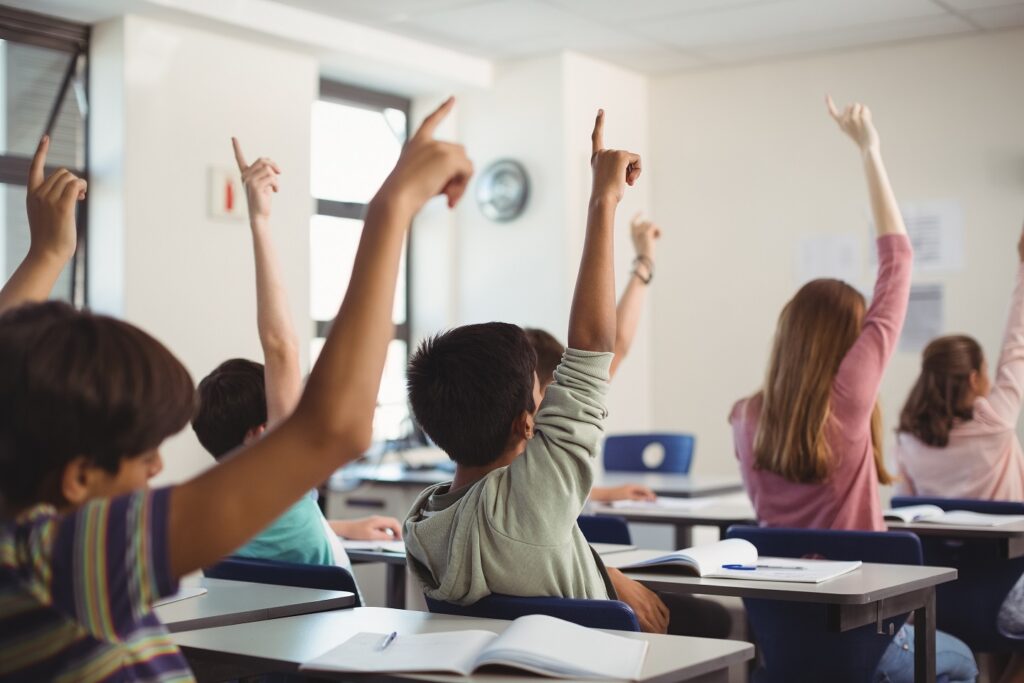 The news that exists daily about situations of bullying in our social and educational context is incessant. Thus, lately we have been able to read news such as: "Some students forced others in the Balearic Islands to kiss their feet and recorded it on video"; "A minor in Jerez stabs three teachers and two classmates because he could no longer endure the bullying he suffered"…
Faced with these serious events, education professionals cannot look the other way and the family environment must be transformed into a socio-educational and preventive environment.
The action protocols are a dead letter. The centers, protected by confidentiality, do not inform families of the actions in an effective and clear manner. The victim with psychological consequences - sometimes very serious - has to seek psychological and even psychiatric care privately, if he or she can afford it. The harasser, in nine out of ten cases, goes unpunished.
The type of conflict that is considered mediable varies from one center to another, each establishes its own limits when putting mediation into practice. In some centers, mediation is used exclusively to address conflicts between students, while in others, its use is extended to conflicts in which teachers and families are involved. The conflicts most suitable for mediation are those of an interpersonal nature. Yeah It is important to clearly delimit those situations that must be handled through disciplinary means, which usually include serious violations of school regulations. (Corbeña and Romera, 2019).
To eradicate bullying and other forms of violence, it is necessary to develop close collaboration between each and every one of the people who make up the educational community, including all families, as well as between said community and the rest of the society of which it forms part. The collective awareness that is currently occurring must contribute to taking the necessary steps to achieve this. Collaboration that can contribute to improving the quality of education in general (Díaz-Aguado, 2016).
Given that many of the violent sociological processes that occur in school centers and classrooms are currently still not educated from prevention, it is appropriate to opt for a "radical" pedagogical model. This paradigm responds to the metaphor of a tree, in which a radical part is buried and is not perceived, although it is essential for the life of the being (De la Herrán, 2023). And for this to be possible, it would be necessary that teachers and other educational figures were continuously trained in the insight mediation model. It is an original mediation model, coming from Canada, that arises from the criticism of traditional-linear, narrative and transformative models. This approach conceives the mediating intervention as an interactive learning process for all participants (including the leader). It is based on two philosophical and pedagogical theories that privilege personal reflection as a way to achieve knowledge: Lonergan's theory of insight and Mezirow's theory of transformational learning. Based on these theoretical bases, its founders have developed a process that uses specific communication techniques to overcome conflict, which is conceived as the experience of a threat to the person's most intimate convictions (Garrido, 2016). Which would make it possible, among other crucial aspects, for educators, in the family, educational, street environment..., to be more aware when detecting all the circumstances that cause a situation of abuse between equals.
The basic scheme of this model is as follows: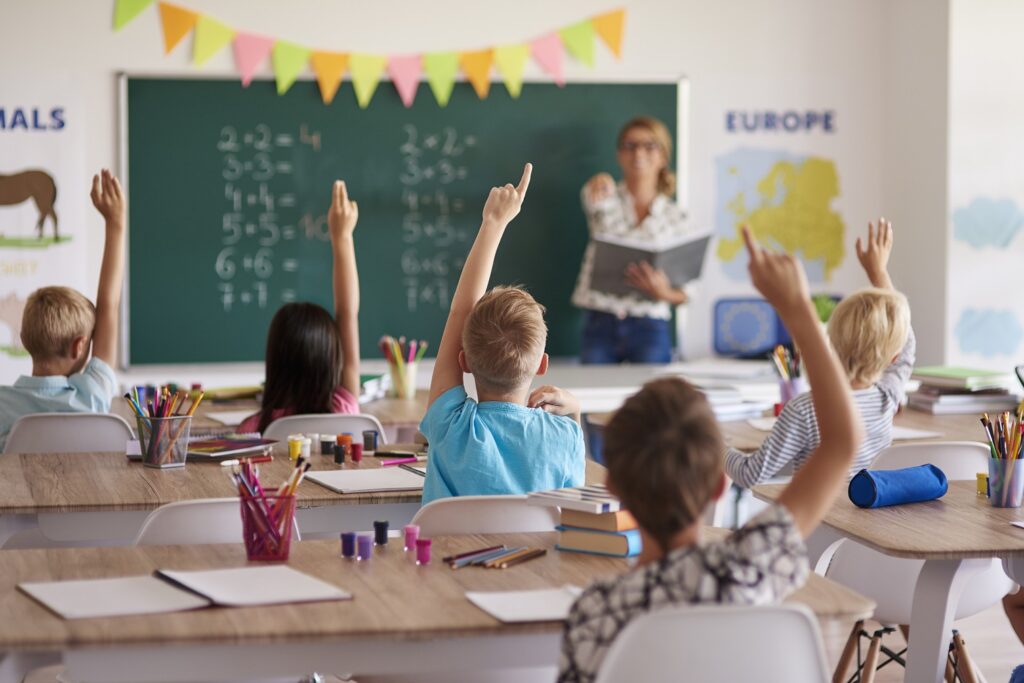 All of this would give us the possibility for educational centers to be more aware of the need to stop bullying from effective detection and prevention measures that could contribute to potential victims having more tools to act and potential perpetrators being aware that their personal and/or vital frustrations will not be mitigated by exercising violence against their peers.. All of this has to go hand in hand with healthy family environments where the parent-child bond avoids: overprotection, excessive or lack of demand, authoritarianism, failure to establish healthy limits, etc.
The prevention of bullying must be addressed from school centers and classrooms through multidisciplinary transversal actions, that link the daily life of the students and their demands with the curriculum and with a peaceful way of solving problems and conflicts of whatever nature they may be.
Real cases of school mediation. Networking through projects.
Obviously bullying can occur in any context and social class. In fact, there are many celebrities who have been subjected to bullying and other types of abuse in their childhood. Let's look at some examples:
Lady Gaga acknowledged in an interview that she was a victim of bullying since she was little because "she had a very big nose, very curly brown hair, and she was overweight." Added to this was a "different" personality that caused, at different times in his life, and constantly, him to be a victim of all kinds of ridicule and signs of harassment.
Bruce Willis said that it was the "hardest" experience he can remember and, in his case, the harassment was related to the fact that he stutters.
Tom Cruise explained in an interview that he suffered bullying in up to "fifteen different schools."
Madonna She made it known that as a child she did not feel integrated, there was "no group that I felt part of" and that led her to be marginalized at different times in her life, both in childhood and adolescence.
In Spain, there is a particularly striking case such as that of James Rhodes, who in his childhood suffered a continuous situation of sexual abuse by an adult. And currently he has become one of the greatest Pro-Children's Rights activists, so much so that the Organic Law 1/1996, of January 15, on the Legal Protection of Minors, partially modifying the Civil Code and the Civil Procedure Law, by Organic Law 8/2015, of July 22, and Law 26/2015 , July 28, is popularly known as "The Rhodes Law." This law combats violence and abuse against children and adolescents from a comprehensive approach, providing a broad and multidimensional response to it. For this reason, top priority is given to prevention, as well as socialization and education. What is intended is to carry out an early detection of said violence in order to put an end to it quickly and to be able to provide the necessary assistance and the reintegration of the violated rights of the infants, all of this putting the recovery of the victim.
These well-known cases of "personal and social recovery" have to make us think that the strategies that are put into play are crucial to enable bullying to be detected in time and, with this, there is a true democratic, equitable and fair practice. in school centers and classrooms. Proof of this is the Atlántida Project, where coexistence is one of the fundamental pillars. This is an initiative open to the participation of all educational agents., with the mission of promoting the ideas and values of democratic education. As such, it conceives democratic education as the full realization of the right to education and commits its efforts to ensure that this principle can be shared by the greatest number of teachers, families and social agents. Its goals are aimed at achieving good school practices for all, improving current schooling conditions and trying to ensure that society assumes its moral responsibility through a broad social commitment to quality public education (Bolívar and Luengo, 2007). Becoming one of the largest inter-center work networks in our country. Where educational mediation is one of the fundamental pillars.
Another of the consolidated projects in our country is that of learning communities based on a set of successful educational actions aimed at social and educational transformation. This educational model is in line with international scientific theories that highlight two key factors for learning in today's society: interactions and community participation. Learning Communities involve all people who, directly or indirectly, They influence the learning and development of students, including teachers, family members, friends, neighbors, members of neighborhood and local associations and organizations, volunteers, etc. The project, which began in compulsory education in 1995, currently has more than 294 Learning Communities. Due to their success, Learning Communities have spread internationally, taking place in educational centers in Brazil, and have been studied within the Sixth Research Framework Program of the European Union INCLUD-ED as a successful action for the promoting social cohesion in Europe through education (CREA, 2006-2011). Starting from the dreams of the entire educational community and through dialogue and science this transformative project is achieving a double objective: overcoming school failure and improving coexistence.